The Cleaner 2011 7.2.0.3514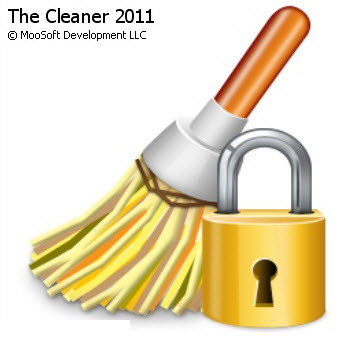 TheCleaner adalah sistem program yang dirancang untuk menjaga komputerAnda dan data aman dari Trojan / Worms / Keyloggers / Spyware dansegala macam malware. Dengan aktifmemantau file dan proses pada komputer Anda dapat mendeteksi virusdalam tindakan dan menangkapnya sebelum ia memiliki kesempatan untukmelakukan kerusakan pada data Anda yang berharga. Jika Anda cruise internet atau mengirim dan menerima email, Anda tidak bisa bersikap tanpa The Cleaner! Pernahlagi khawatir tentang e mail Anda membuka, atau program Andamenjalankan Sistem deteksi Cleaner akan mengurus bisnis sehingga andatidak harus! Bagaimana Cleaner yang Melindungi Sistem Anda ... The Cleaner pencarian hard drive anda dan membersihkannya dari semua Trojan yang dikenal. Menggunakanteknologi paten yang unik tertunda, The Cleaner membandingkan setiapberkas terhadap daftar semua Trojan yang dikenal. Anda dapat memindai seluruh sistem Anda atau hanya satu file. Programini juga memungkinkan Anda untuk secara berkala memperbaharui filedatabase Trojan Anda untuk tetap berjalan dengan penelitian terbaru.
TheCleaner Pro mencakup pemindaian latar belakang semua aktivitas dimemori; lebih cepat, didesain ulang mesin scan (sekitar 100 file perdetik); proses sidik jari yang lebih baru, lebih keras, Trojan;pemindaian di dalam arsip dikompresi, dan benar-benar didesain ulangInterface (GUI). Tujuan tes telahmenunjukkan bahwa The Cleaner pukulan kompetisi jauh, baik dalamkecepatan scan dan dalam jumlah Trojan ditemukan.
Fitur-fiturPro Cleaner: Malware Protection, Updates Live, Monitoring Registry,Active Scanning, Mode Stealth, Manajer Karantina, Scheduler, DalamSubmission Program File, Command Line Pengujian Berkas, Tanda Email,Message Admin, Alerts, TCMonitor Abaikan Daftar, Editor TCMonitor, ScannerDaftar Abaikan Aktif, Konfigurasi Data Terenkripsi, Expanded InformasiScan, Scan Pause / Resume, Font Enhanced Dalam TCActive!
Fitur dari The Cleaner Pro:
Malware Protection
Live Update
Registry Monitoring
Scanning aktif
Stealth Mode
Karantina Manager
Penjadwal
Dalam Penyampaian Berkas Program
Baris Perintah Berkas Pengujian
Email Alert
Pesan Admin Alerts
TCMonitor Daftar Abaikan
TCMonitor Editor
Scanner Aktif Abaikan Daftar
Konfigurasi Encrypted Data
Scan Expanded Informasi
Jeda Pemindaian / Resume
Enhanced Font Pada TCActive!
The Cleaner 2011:
Super cepat memindai komputer Anda hanya dalam 2 menit
Besar database
heuristik Advanced mendeteksi ancaman baru dan muncul
Advanced prosedur pemulihan
User Interface kelas dunia beberapa bahasa yang didukung
Harian pembaruan basis data
Lebih dari 12 tahun keandalan terbukti
Kompatibilitas dengan semua program anti virus
Terjangkau
Mendukung Windows2K/XP/Vista/Windows7/Server 32bit dan 64bit!
Home Page
[You must be registered and logged in to see this link.]
Link Download :
[You must be registered and logged in to see this link.]
By away-thea